Who's behind Trasporta bag?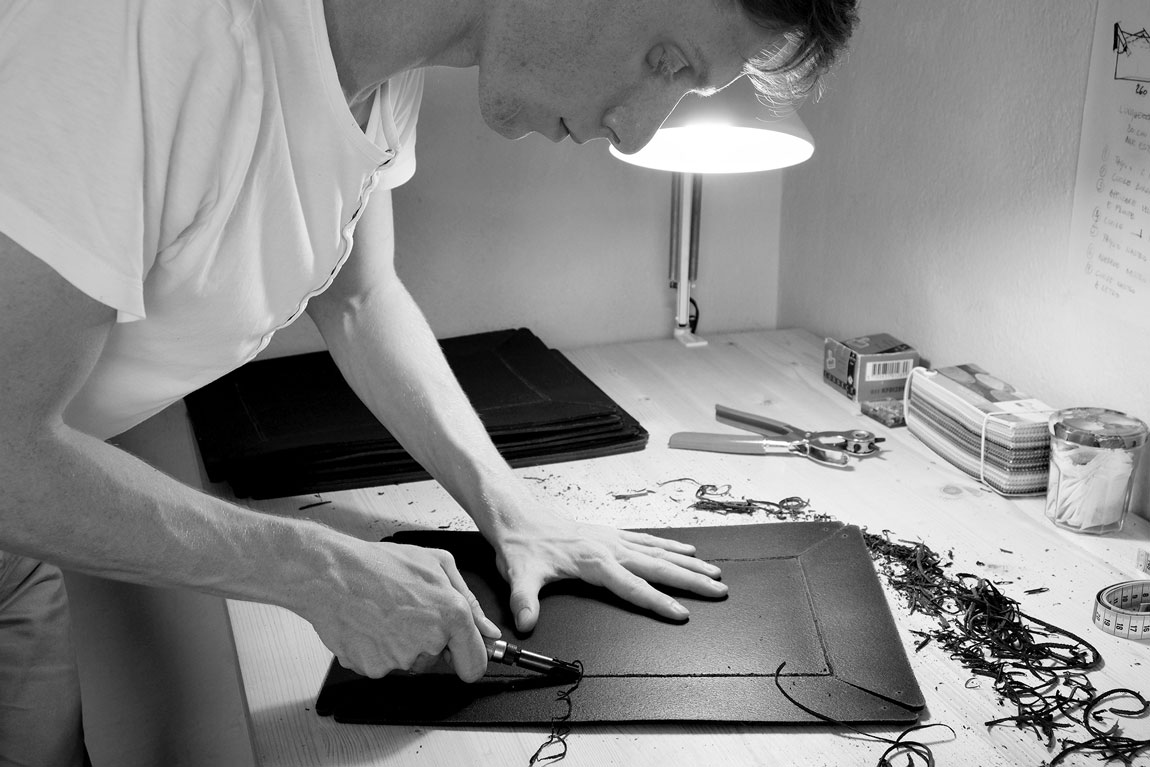 I am designer, founder of AtoZED and the mind behind Transporta bag. I take care of everything that turns around the bag. This also includes the manufacturing of the leather tray, the finishing and packaging of the bag.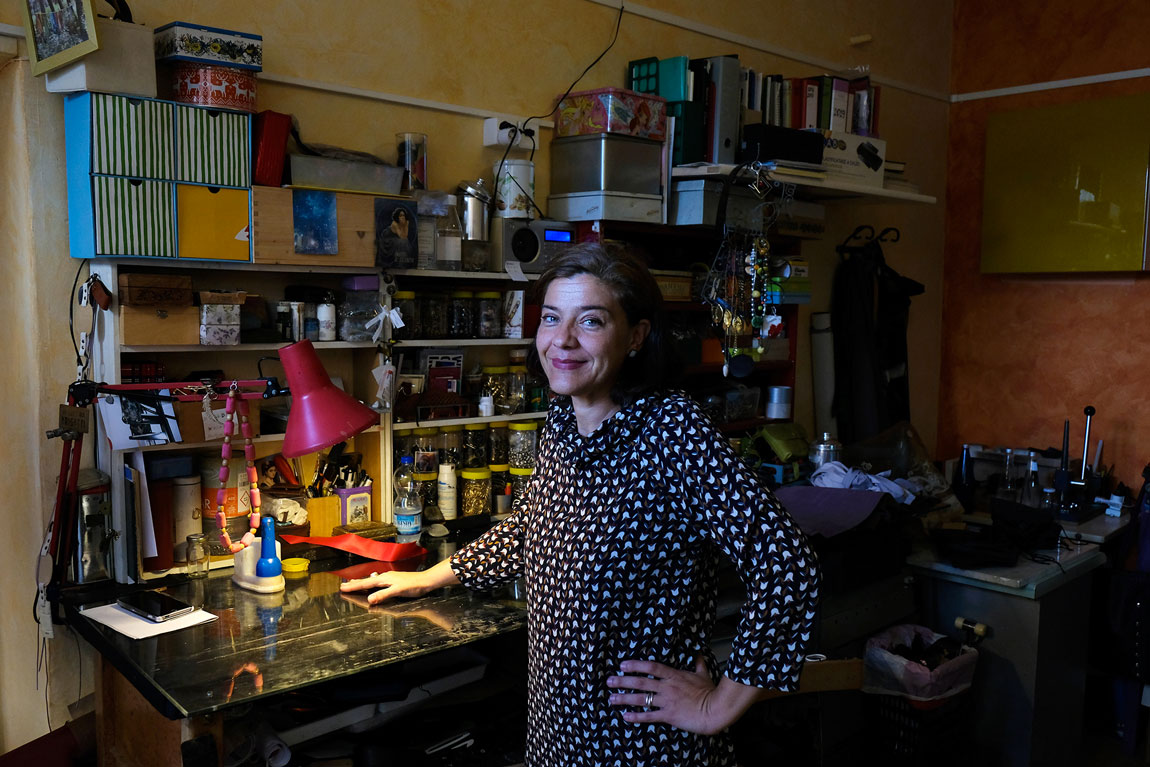 Raffaella Brigatti makes all the leather parts of the Trasporta bag in her Atelier in Ponte Tresa. Her passion for the craft and her great experience can be seen in every detail of the bag. Each piece that passes through her hands becomes unique. Who's Raffaella: Leatherworker since more than twenty years she creates leather bags and accessories for her brand Ten Toc realizing the most colorful and crazy ideas of her customers.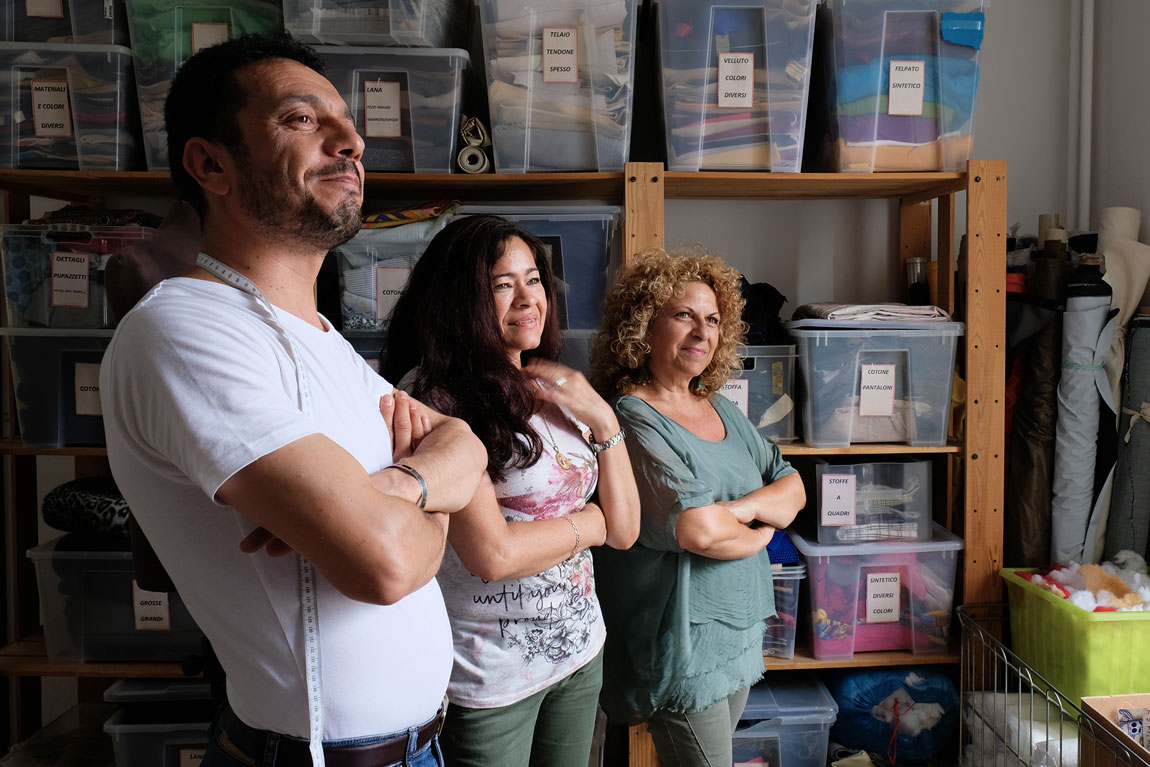 The atelier partecipants make Trasporta bag's fabric part. Their professional skills and competence give life to a robust high-quality product. What is the Atelier Ri-Taglio in Bellinzona: it is an occupational program of SOS Ticino aimed at supporting users in their search for employment or professional reintegration. The users, accompanied and supervised by themanagers, are engaged in the production of different tailoring products for public and private customers.